Compass Group Announces Two Promotions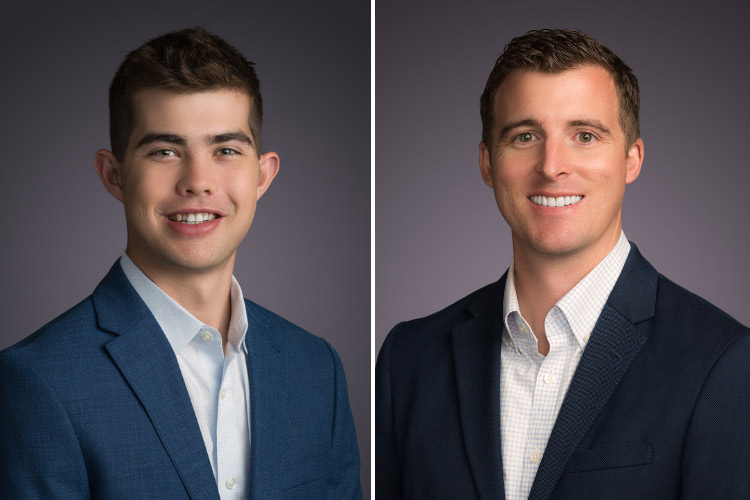 Compass Group is pleased to announce the promotion of Ryan Roepke to Director and Kevin Pavlacic to Senior Associate.
Ryan Roepke joined Compass in 2020 and quickly made a big impact developing new investment theses and supporting legacy investments in EPIC, New Age Medical, and KGM. Most recently, Ryan led an investment in FEWA, a Florida-based home service platform specializing in water treatment and HVAC in the Southeast. Ryan is also the office golf pro, sporting an impressive +1 handicap. He helped straighten out John Huhn's drive in a single range session.
Kevin Pavlacic joined the team in 2020 and has made significant contributions supporting legacy investments in EPIC, Pacesetter, and New Age Medical, along with underwriting numerous new investment opportunities. Kevin has developed a strong investment thesis in Flow Control and he is working with an Operating Partner to identify potential acquisition targets. We are bullish on making an investment in this space during 2023 with Kevin's efforts.
Kevin showed himself to be a leader in the office, driving the acquisition of a new coffee machine that is receiving rave reviews. Pavlacic also puts up impressive numbers on the ice, recently scoring four goals and two assists in the Tenet Equity Cup while playing against a few ex-NHLers.
Back