Compass Group Fuels Impressive Growth in Mearthane Products Corporation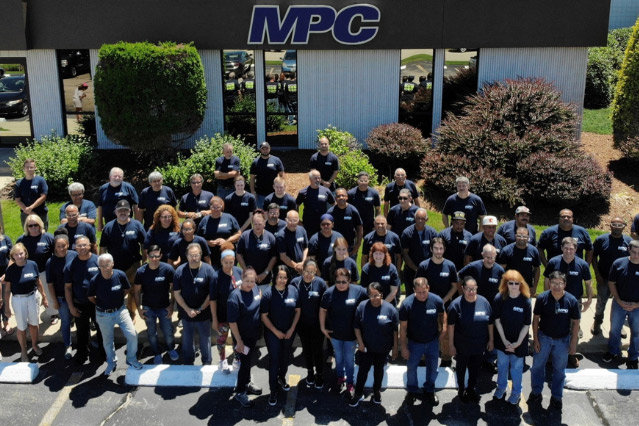 After closing on their oversubscribed Fund II in April 2022, Compass Group Equity Partners got to work deploying capital into lower middle market companies and already has five platform investments within the latest fund.
One recent platform with exciting growth out of the gate is Mearthane Products Corporation ("MPC"), a technology leader in the development and manufacturing of custom polymer-based products with a focus on thermoset polyurethane elastomers for high-performance applications. These applications include sports and recreation, medical and analytical devices, semiconductor manufacturing, robotics, printing/media handling and a wide variety of general industrial applications.
Compass Group uses a rigorous thesis-driven approach to develop and identify investment opportunities. Investment teams will spend several months to years diving into an industry to learn about market participants, identify key customers and suppliers, understand the M&A landscape and research broader macro trends. MPC was identified through efforts related to Compass Group's "Advanced Materials" thesis, developed and refined by Managing Partner John Huhn, Director Bobby Bryan, and Associate Cristobal Gonzalez over the course of a year and a half. "MPC was a great fit for the thesis as we were looking for a turnkey design and manufacturing provider with proprietary formulations and a reputation for quality," said Bryan.
Prior to partnering with Compass Group, MPC had grown to new levels in 2021 and was nearing an inflection point. After much consideration, MPC decided to bring on a partner to help fuel growth. A member of the MPC ownership group had Midwest roots and Compass Group's Midwestern mentality and approach to doing business resonated well with the owners. In addition, MPC liked Compass' track record of growing middle market businesses through organic and M&A initiatives. "Compass Group and MPC both pride ourselves on being a cohesive, professional team that works collaboratively with employees all across the organization. That is why the fit has been excellent for us," said Pete Kaczmarek, CEO and owner at MPC. "Compass Group is eager to partner with us on our organic and M&A growth strategies, and the results have been great."
MPC had a goal of establishing themselves as a clear market leader in the thermoset polyurethane space and they chose to partner with Compass Group to help them achieve that goal.
Since closing in December of 2022, the MPC team, in partnership with Compass, has launched an ambitious M&A approach, completing four acquisitions in the first six months:
In December, MPC acquired Precision Elastomers, Inc. (PEI), a manufacturer of custom thermoset polyurethane and silicone components based in Ipswich, Massachusetts.
In January, MPC acquired Merritt Precision Technology (MPT), a manufacturer and service provider of polyurethane components used in semiconductor manufacturing based in Apex, North Carolina.
In March, MPC acquired Whitefield Plastics Corporation (WPC), a manufacturer and provider of high-performance polyurethane products used primarily in the energy sector based in Houston, Texas.
In June, MPC acquired American Urethane, Inc., a manufacturer of custom thermoset polyurethane products for diverse applications based in Odenton, MD.
The recent acquisitions provide MPC with exposure to new customers and end markets, including the growing semiconductor market and the energy space. In addition, the acquisitions have expanded our capabilities to allow MPC to manufacture larger products with broader industrial applications.
And while MPC continues to actively search for additional M&A opportunities, Compass Group has begun leveraging their proprietary Value Creation Playbook, which provides a regimented approach to spur growth post-close.
The Playbook, developed over the last seven years of successful exits and lessons learned, serves as a guide to growth and best practices across a variety of critical areas including accounting and reporting, developing and tracking KPIs, talent development and succession planning, implementing incentive programs tied to value creation, implementing ESG practices, strategy development, working with Compass' internal consultants called Compass Guides, and even networking between portfolio companies to share and collaborate.
In the first three months, Bryan and team have been working with MPC to implement common reporting systems and metrics, consolidate purchasing across the growing company, and centralize administrative functions. MPC has also begun working with Compass Guides in the areas of HR, digital transformation, legal, and marketing to bring senior-level expertise to the business.
The Compass Group approach to thesis-driven investments and the value creation playbook has been continually refined over their seven-year history with eight platform investments and more than 100 add-on acquisitions. MPC is the latest Compass Group partner to see growth with this process-oriented approach with other Fund II platforms experiencing similar successes.
Back