Compass Group Closes on Partnership with Anderson UnderBridge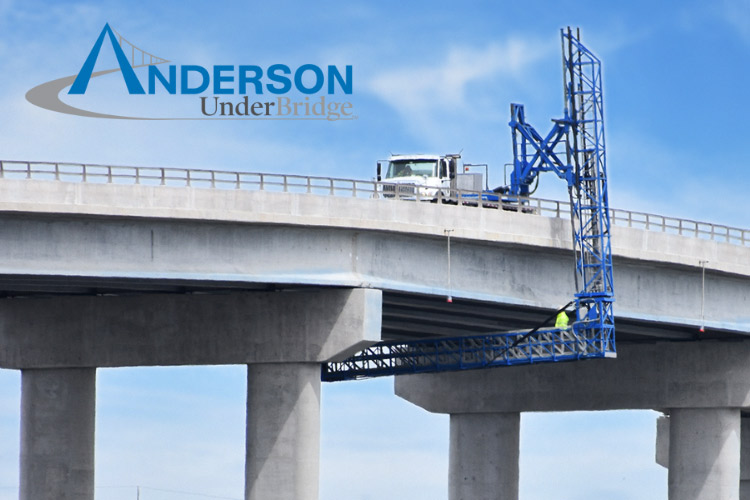 Anderson UnderBridge – a manufacturer and rental operator of mobile bridge inspection and maintenance trailers and trucks – has joined the Compass Group family of companies as the 6th platform in Fund II. Based in York, South Carolina, Anderson UnderBridge has approximately 50 employees and manufactures, sells, and rents equipment that enables fast and safe under-bridge access to its customers: departments of transportation, engineering firms, and consulting companies.
The investment stems from the firm's Specialty Equipment thesis. Compass Group Vice President John Hubert led the development of the Specialty Equipment thesis in Q2 2022. The thesis started more broadly, but quickly honed in on highly specialized niche vocational trucks. This narrowed focus centers on the macro trend of aging infrastructure and the need for equipment in inspection and repairs. The nation's backlog for bridge repairs is estimated at $125 billion, and the recent passage of the Bipartisan Infrastructure Law allocates over $40 billion in funding for bridge projects.
"After evaluating equipment types, having numerous conversations with founders, and attending industry trade shows, we zeroed in on vocational trucks that serviced infrastructure-related end markets," said Hubert. "We were excited by the recurring and growing demand of these units, which drives attractive cash flows. Ultimately, if we kept at the search process, we were confident that we would find the right opportunity."
Throughout the business development process, Compass Group reviewed a range of business types, including aerial and earthmoving equipment rental businesses, modular rental companies, and vocational truck operations. Within the vocational truck space, the team assessed vacuum truck, bucket truck, and garbage truck companies – great businesses, just not the right fit for the Midwest-based firm.
The Anderson UnderBridge deal found Compass Group through good old-fashioned networking. Compass was in the right place at the right time with the right thematic research in-hand to enable Hubert and team to move quickly to close only two months after identifying the business opportunity.
"After visiting the team in York and learning more about its differentiated platform technology combined with in-house manufacturing and a robust rental operation, we knew Anderson was a strong starting point for the platform we've wanted to create," said Compass Group Senior Associate Kevin Pavlacic.
Anderson UnderBridge and Compass Group will immediately aim to expand to new locations in the South, Midwest, and mid-Atlantic as well as expanding AUB's dealership network. As the platform matures, Compass looks to continue business development efforts to grow the business into a full-service critical infrastructure company.
About Anderson UnderBridge
Anderson UnderBridge is a manufacturer and rental operator of mobile bridge inspection trailers and trucks used in the inspection and maintenance of bridges. Based in York, South Carolina and founded in 2005, the company was born with a mission to improve safety and speed for under-bridge inspection and maintenance work. Anderson is a "one-stop-shop" provider of bridge inspection equipment and services.
Back