Compass Group Announces Sale of Compass Electronics Solutions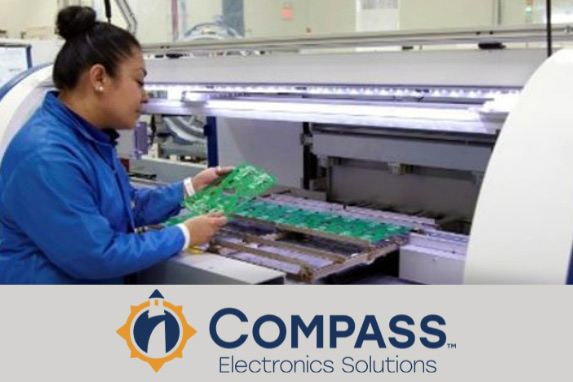 Compass Group Equity Partners ("Compass Group") announces the sale of the El Paso, TX and Juarez, MX-based operations of their portfolio company Compass Electronics Solutions ("CES") to East West Manufacturing ("East West"), a global engineering and manufacturing services company. The sale represents the full realization of Compass Electronics Solutions by Compass Group.
The El Paso, TX and Juarez, MX-based operations, formerly known as Protech Global Solutions, was an add-on acquisition and subsidiary of Compass Electronics Solutions, a Compass Group portfolio company. Compass Group acquired Protech Global Solutions in 2019 for its near-shore manufacturing capabilities, access to high quality customers and exposure to rapidly growing end markets. During Compass Group's ownership, Protech expanded its operating footprint, implemented strategic profitability initiatives, and realized material new customer and program wins.
"We couldn't be more excited for the CES team with this outcome. The partnership with East West creates significant opportunities for CES to better serve its existing customer base and to expand into new markets" said John Huhn, Managing Partner of Compass Group. "The CES team has done a tremendous job navigating an ever-changing environment and we are confident they will continue their successes in the future."
Scott Ellyson, East West Co-founder and CEO stated, "We are extremely excited to expand our integrated design, engineering, manufacturing and distribution services into Juarez, Mexico and El Paso, Texas. Compass has a strong reputation for putting customers first and has an established presence for innovation in a variety of high-growth sectors such as medical & life sciences, commercial & industrial and aerospace & defense. The joint operations in Mexico and Texas allows us to offer our customers even greater nearshore, higher mix, lower volume, quick turn integrated manufacturing services as the international manufacturing landscape continues to diversify. This initiative fits perfectly with our collective design, manufacturing and supply chain capabilities allowing us to support customers from product inception to full-scale production on a global basis."
The Compass Electronics Group Platform began in 2017 with the acquisition of Manufactures Assemblies Corporation in Dayton, OH and was followed with three subsequent add-on acquisitions, including Protech. Once the four businesses were assembled, Compass Group augmented the senior leadership team and partnered with them to rationalize the customer mix, implement an ERP system, and invest in R&D. Recently, Compass Group and the CES Board of Directors made the decision to bifurcate the Compass Electronics Solutions product business, Beacon EmbeddedWorks, and the service business, which included the EL Paso, TX and Juarez, MX-based operations. In September 2021, Compass Group announced the sale of Beacon EmbeddedWorks to discoverIE Group plc, a publicly traded FTSE 250 company listed on the London Stock Exchange. The sale of the El Paso, TX and Juarez, MX operations of CES represents the full realization of Compass Electronics Solutions by Compass Group.
About East West Manufacturing, LLC
Based in Atlanta, Georgia, East West is an integrated global design, engineering, manufacturing and distribution services partner for original equipment manufacturers and distributors throughout North America and Europe. With North American operations in Georgia, North Carolina, Wisconsin, Texas, Massachusetts, Canada and Mexico and international operations in Costa Rica, Vietnam, China and India, the Company utilizes a global design team, transparent supply chain, on-site quality control and flexible logistics systems to provide its customers with superior products and competitive cost advantages. Founded in 2001, East West offers its customers a differentiated breadth of onshore, nearshore and offshore design, engineering, manufacturing and distribution capabilities to serve the full spectrum of customer needs ranging from new product design to full scale production and distribution.
Back