Podiatry Growth Partners Makes Key Partnership in Louisville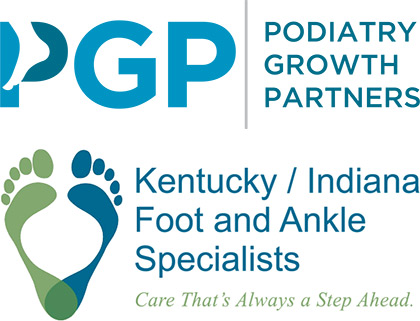 Podiatry Growth Partners announced a strategic partnership with Kentucky/Indiana Foot and Ankle Specialists, the largest and most prominent podiatry practice in metropolitan Louisville. Led by Dr. Syed Khader, KYINFAS's twenty providers have served Louisville-area patients for over 12 years. The practice is dedicated to providing premier foot and ankle care to a diverse array of patients, helping its patients live healthy lives, free of foot and ankle pain. Dr. Khader and his team focus on providing efficient, individualized care, utilizing the most innovative podiatric techniques.
"We are thrilled to partner with Podiatry Growth Partners," said Dr. Khader. "Over the last 12 years, we have built KYINFAS from a single physician office into the leading multi-location, multi-physician practice in the Kentucky/Indiana region. Offering the best patient-focused care requires us to continually adapt and innovate. Finding a partner that shares our vision was the key to our future growth. We have found that partner in Podiatry Growth Partners."
Dr. Khader continued, "Our partnership with Podiatry Growth Partners will help us expand our footprint, improve our resources, and create better opportunities to deliver innovative, evidence-based care to our patients."
"We are privileged to be able to welcome Dr. Khader and Kentucky/Indiana Foot and Ankle Specialists to the Podiatry Growth Partners family," said David Weiss, Chief Executive Officer of Podiatry Growth Partners. "The practice is not only the leader in the Louisville region but a national leader as well. Its doctors and staff provide the highest quality of care to their ever-growing patient population. Our investment will allow KYINFAS to continue its growth trajectory – adding more locations, providers, and capabilities."
Weiss continued, "With the addition of Dr. Khader and his team, we've taken another key step toward building the preeminent national, integrated group of podiatry practices in the country. If you are a growth-oriented podiatrist who is interested in exploring a partnership with Podiatry Growth Partners, please email us at info@podiatry-partners.com."
Based in St. Louis, Missouri, and backed by private equity investors Compass Group Equity Partners, VSS, Siguler Guff, and SunGate Capital, Podiatry Growth Partners is a leading growth partner to podiatry clinics throughout the country. The Company is actively seeking to partner with growth-oriented independent podiatrists and podiatry groups. For more information about joining the Podiatry Growth Partners team, please visit podiatry-partners.com.
Back