Podiatry Growth Partners Adds Leading Columbus Practice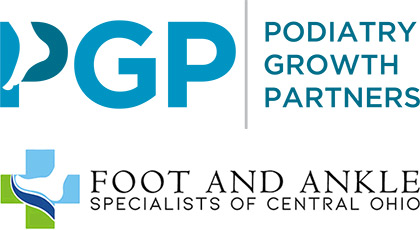 Podiatry Growth Partners ("PGP"), a leading management and growth partner to podiatry clinics throughout the country, today announced a strategic partnership with Foot and Ankle Specialists of Central Ohio ("FASCO"), the largest podiatry practice in Columbus, Ohio.
Led by Doctors Scott Gurwin and Dan Logan, FASCO's eight doctors have brought superior podiatric services to the Columbus area for thirty years. The practice is dedicated to providing a wide spectrum of foot and ankle care – from wound care to reconstructive surgery, sports medicine, and pediatrics – to a diverse array of patients at its five locations.
FASCO has experienced significant growth over the last decade and is committed to continuing on the same trajectory in the years to come.
"We are thrilled to partner with Podiatry Growth Partners," said Dr. Gurwin. "With a thirty-year track record as a leading private podiatry practice in the region, FASCO is well positioned to partner with other successful Columbus-area practices. Through the financial and operational strength of our partnership with PGP, we look forward to offering more patients in the Columbus market our unparalleled care."
Dr. Logan continued, "FASCO is poised to expand and improve. With PGP as our partner, we will be able to create better opportunities to deliver innovative care to our diverse patient base."
"The FASCO team will be an incredible addition to PGP," said David Weiss, Chief Executive Officer of Podiatry Growth Partners. "The practice is a leader in one of the fastest growing and most economically resilient markets in the country. Its doctors and staff are dedicated professionals who abide by the highest professional and ethical standards. With PGP's assistance, FASCO will be able to quickly add locations, providers, and capabilities."
Weiss continued, "With leading practices in Denver, Louisville, and now Columbus as our partners, PGP is well on the way to building the preeminent national, integrated group of podiatry practices in the country. If you are a growth-oriented podiatrist who is interested in exploring a partnership with Podiatry Growth Partners, please email us at info@podiatry-partners.com."
Based in St. Louis, Missouri, and backed by private equity investors Compass Group Equity Partners, VSS, Siguler Guff, and SunGate Capital, Podiatry Growth Partners is a leading growth partner to podiatry clinics throughout the country. PGP is actively seeking to partner with growth-oriented independent podiatrists and podiatry groups. For more information about joining the Podiatry Growth Partners team, please visit podiatry-partners.com.
Back