Podiatry Growth Partners Expands Footprint in Denver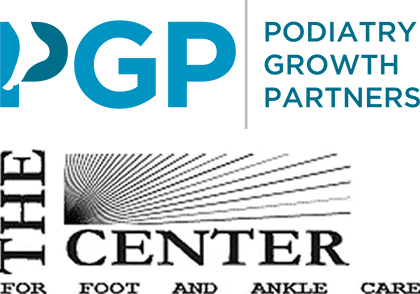 Podiatry Growth Partners announced a strategic partnership with The Center for Foot and Ankle Care in Denver, a prominent Denver-based podiatry practice. The Center for Foot and Ankle Care will affiliate with the Company's Podiatry Associates practice, the leading provider of foot and ankle care in the state of Colorado.
Led by Eugene Rosenthall, DPM, FACFAS, a leading foot and ankle surgeon and a native of the Mile High City, The Center for Foot and Ankle Care has been providing high quality podiatric services and skilled foot and ankle care to its patients for 17 years. Dr. Rosenthall is particularly dedicated to offering patients the best lower extremity surgical care available. He has built a reputation as one of the leading practitioners in Colorado, having served on the Colorado Podiatry Board and as Chief of Podiatry at the Rose Medical Center.
As Dr. Cynthia Oberholtzer-Classen, the founder of Podiatry Associates and Chief Medical Officer of Podiatry Growth Partners, put it: "We are really excited Dr. Rosenthall is joining the Podiatry Associates family. Dr. Rosenthall has been a source of outstanding podiatric medicine for the Denver community for many years. This partnership will allow Podiatry Associates to continue to expand its footprint within the Denver Metro area while continuing to provide only the highest level of patient care."
"I believe that joining Podiatry Associates and Podiatry Growth Partners is a perfect fit," said Dr. Rosenthall. "Over nearly two decades, we have built The Center for Foot and Ankle Care into a center of excellence for podiatry care in Denver. We have picked a partner with financial and operational strengths that will enable us to bring the practice's ability to deliver the best care to the next level."
"We are pleased and fortunate to welcome Dr. Rosenthall to our team," said Mike Classen, Chief Operating Officer and President of the Rocky Mountain Region of Podiatry Growth Partners. "With practices like The Center for Foot and Ankle Care, we are building the preeminent integrated group of podiatry practices in Colorado and beyond. If you are a growth-oriented podiatrist who is interested in exploring a partnership with us, please email us at info@podiatry-partners.com."
Based in St. Louis, Missouri, and backed by private equity investors Compass Group Equity Partners, VSS, Siguler Guff, and SunGate Capital, Podiatry Growth Partners is a leading growth partner to podiatry clinics throughout the country. The Company is actively seeking to partner with growth-oriented independent podiatrists and podiatry groups. For more information about joining the Podiatry Growth Partners team, please visit podiatry-partners.com.
Back