Meet Our Summer Analysts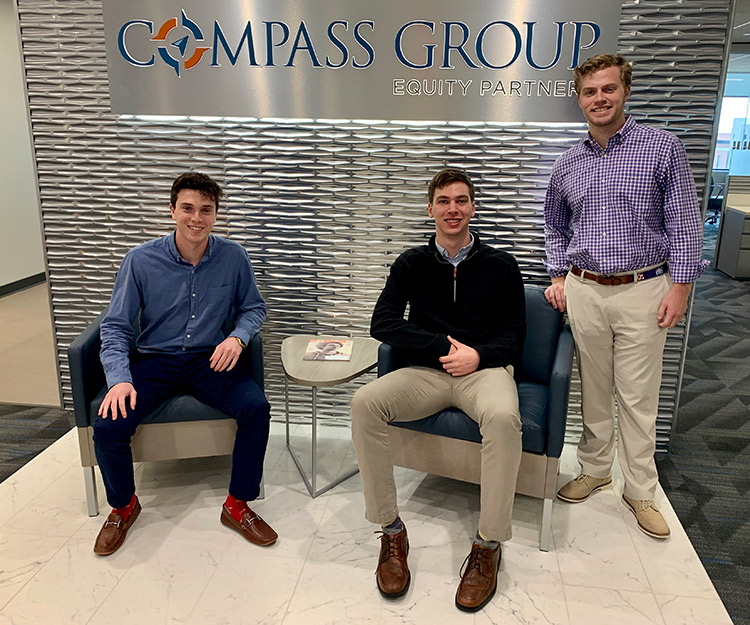 During these uncertain times, many have a desire to return to "normal." One of the benefits of a small firm is the easier coordination and sense of family. Having room to spread out with a limited number of staff allows us to be back in the office and proceed as planned. As such, the Compass Group team is pleased to continue its tradition with the recent arrival of these top-notch students for the summer season.
Harrison Arnberg (left) is a rising Junior at Washington University in St. Louis. He's a double major in the areas of Political Science and Finance with a minor in Psychological & Brain Sciences.

"I'm really excited to be interning with Compass Group this summer, as I look forward to building upon the great experiences I've had with the firm since Fall of 2019. Compass Group gives meaningful work to their interns and allows us to be true value-adds while helping to teach us and frame our perspective along the way, which is a truly invaluable experience."

Daniel Birzer (middle) is entering his Senior year in Finance at University of Notre Dame.

"Originally from Overland Park, I'm grateful for the opportunity to join a financial company in the Midwest. I know this summer will be a great learning experience for me with regard to developing my skills in financial analysis and investing."

Zach Dedas (right) is a rising Junior at the University of Virginia with a double major in Systems Engineering and Economics."I'm excited to learn more about the acquisition process and working with portfolio companies. Being under the guidance of an experienced team like Compass Group will be very beneficial."
Wishing you a safe and rewarding summer as we continue to navigate these uncertain times.
The Compass Team
Back