Compass Group Completes Brand Launch of Compass Electronics Solutions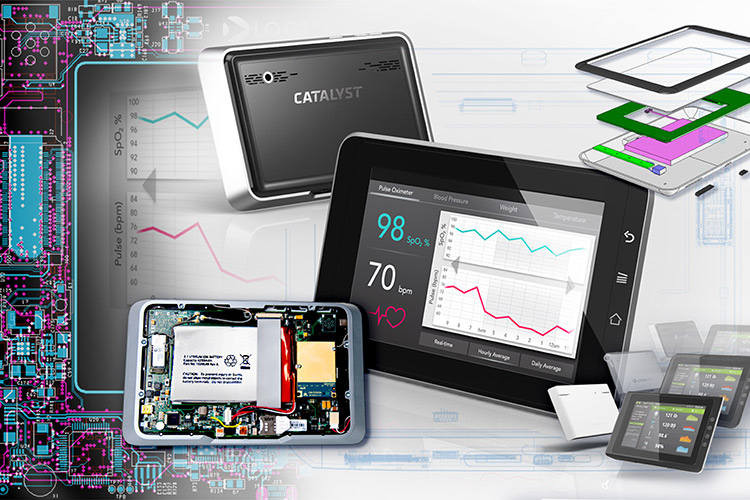 Compass Group Equity Partners (Compass Group) recently launched their new platform brand, Compass Electronics Solutions (CES). CES is the premier partner for connected device design, development, manufacturing and support for today's most innovative products. The CES platform brings together the capabilities necessary to support OEMs at any stage in the product lifecycle of electronic devices.
Brought together by the St. Louis-based private equity firm Compass Group, CES has assembled the capabilities of four companies acquired in the last two years under one brand; Logic PD (headquartered in Eden Prairie, MN) with capabilities in design, engineering, electronics manufacturing, and system on module production; Manufactured Assemblies Corporation MAC (facilities in Dayton, OH, and Atlanta) which focuses on cable harnesses and kiosks; Protech Global Solutions (locations in El Paso, TX, and Ciudad Juárez, MX), with electronics manufacturing, testing, and supply chain/logistics services; and Qualitronics (based in Richmond, IN), whose specialty is large-format cable harnesses.
"By combining these four established, well-respected electronics companies together under the CES brand, we can provide OEMs with an elite level of quality and service for every need they have throughout the full lifecycle of their electronic devices," said Jeff Roberts, President and COO of Compass Electronics Solutions. "Through the CES brand, we offer our customers a solution that stretches from design to delivery and beyond. We're excited about the benefits it will bring to our customers – from reduced risk to decreased costs, and faster time-to-market in their development process." Leadership of the new brand reflects the company's commitment to supporting the full lifecycle of customer engagement. Joining Roberts on the CES executive team are CFO Mark Malone, CCO Jeff Mayer and CTO Ankur Tandon.
CES provides customers with the full service range of design to delivery, with specializations in connected device design and development, embedded products/system on modules, electronics manufacturing services, wire harness and cable assembly, custom kiosk and box builds, and logistics and support services.
Back