Compass Electronics Group Acquires Protech Global Solutions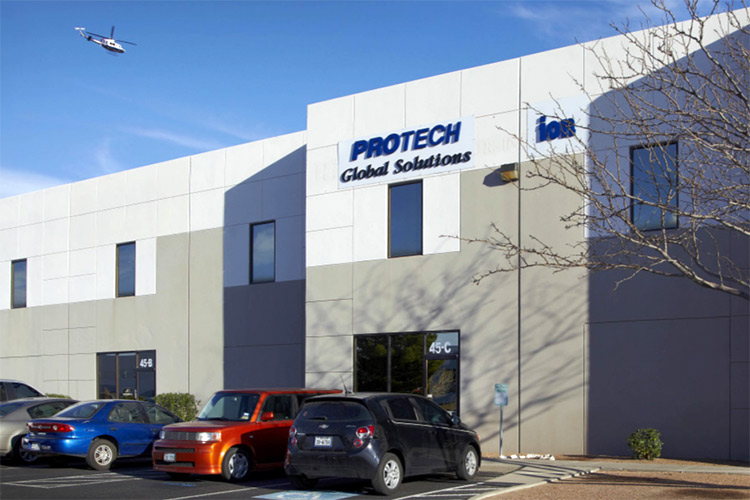 Compass Electronics Group ("CEG"), the premier partner for design, development, manufacturing and support of the world's most innovative products, announced it has acquired El Paso, Texas-based electronics manufacturing services (EMS) and third-party logistics solutions provider Protech Global Solutions, LP ("Protech").
"Protech has an excellent reputation as a producer of high-quality electronic components with absolutely reliable logistics operations," said Jeff Roberts, President and Chief Operations Officer of CEG. "We're thrilled to bring the Protech team's electronics expertise to our platform. It solidifies our position as a one-stop shop for customers' design, development, and fulfillment needs while also enhancing our already formidable assembly capabilities."
Established in 2001, Protech provides a wide range of electronics manufacturing, cable/wire harness assembly, box build and supply chain services to OEMs in several industries, including consumer goods, security, transportation, and alternative energy. Protech also provides in-house engineering services, including new product introduction, test development services, and product design assistance. The company operates facilities in El Paso, Texas, and Ciudad Juárez, Mexico, which include 6 full SMT lines and nearly 100,000 square feet combined.
"We're very excited to join the CEG family and bring the global solutions Protech is well known for to a wider base of industry-leading OEMs," said Joe Villanueva, co-founder and President of Protech. "The capabilities and expertise already assembled within CEG should combine perfectly with our electronics manufacturing and global logistics platform to ensure all of our customers get the highest quality products delivered to their doorsteps as efficiently as possible."
Protech's offerings are expected to become a key component of the full-service solution CEG provides for connected device OEMs. CEG also owns Minnesota-based EMS and design & engineering company Logic PD; Manufactured Assemblies Corporation, a cable/wire harness and box build provider that operates facilities in Dayton, Ohio, and Atlanta; and Qualitronics Inc., a wiring harness and cable assembly provider in Richmond, Ind.
About Protech
Protech Global Solutions was founded in 2001 by two technical professionals with over 70 years of combined experience in engineered products and manufacturing. With both U.S. and Mexico electronics contract manufacturing operations, innovative engineering resources, supply chain partnerships, and our own logistics and warehousing operations, Protech enables customers to pick a solution perfectly tailored for their needs in terms of responsiveness and lowest total cost.
About Compass Electronics Group
Compass Electronics Group is the premier partner for the design, development, manufacturing, and support of the world's most innovative products. CEG leverages 60 years of knowledge and insight to collaborate with customers on product design, engineering, manufacturing, wire and cable, custom assembly, and logistical support needs. CEG accelerates innovation and time-to-market while reducing costs and optimizing quality throughout the product lifecycle.
Back